EyeSpray First Aid Eyewash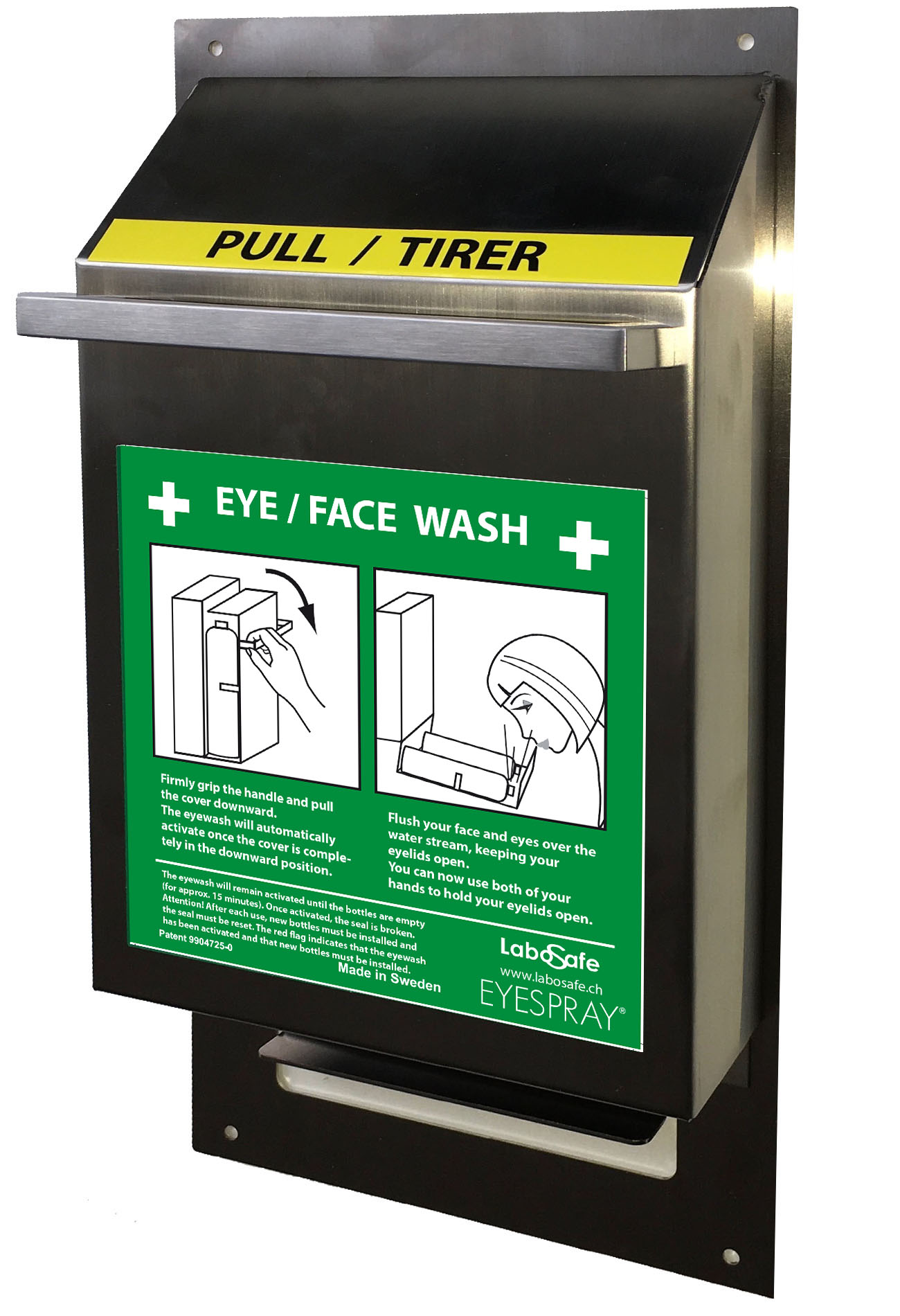 EyeSpray is a new concept of Eyewash, simple and safe.
EyeSpray is an eyewash consisting of a rack with two spray bottles each containing a buffered sodium chloride solution.
It is very easy to operate: Grip the handle firmly and pull the cover downward. Once the cover is completely in the downward position, the eyewash will automatically activate. Flush your face and eyes over the water stream. Both of your hands remain free to hold your eyelids open. The eyewash will remain activated for at least 15 minutes.
EyeSpray is very easy to install, against a wall at 1.10 m height as any other eyewash. It requires no connection to water mains, eliminating all risks of legionella and requiring no warm or tempered water connection. The rinsing water is chlorine free and perfectly sterile.
Suitable applications are: Industries, laboratories, hospitals, and all environments with limited or no access to water mains.
After each use, new bottles must be installe. The expiration date of the spray bottles is 3 years.
The EyeSpray eyewashes, as well as the bottles, have been engineered and are produced in Sweden.
Price list available on request
NEW! The new EyeSpray eyewashes are now exclusively in stainless steel, with a new handle for a better grip, and with a new magnetic secure closing.